Our story begins in 2001, when we bought our first yellow labrador female EGIDA TOTEMAS (Mitra). Mitra was a great helper at duck hunts. She enchanted us with her perfect character, calmness and intelligence. We fell in love with labradors so we decided to buy another chocolate female Donna Dior Okeanas. Donna became multiple show winner ( LT-LV-EST-BALT JCH, LT-EST-BY CH,LT JN'04, 4xCACIB,4xBOB). These two girls became initiators of our kennel and we continue their breeding line till now.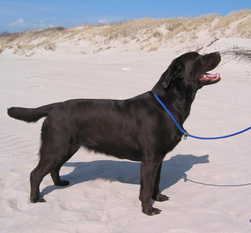 Our labradors are intelligent, smart, easily trained, desiring to please their owners. Water, swimming and diving are their passion. We live in a big homestead near forest, so our dogs are provided with perfect conditions to live healthy and active life. They can swim at our pond and run without restrictions in a wide area.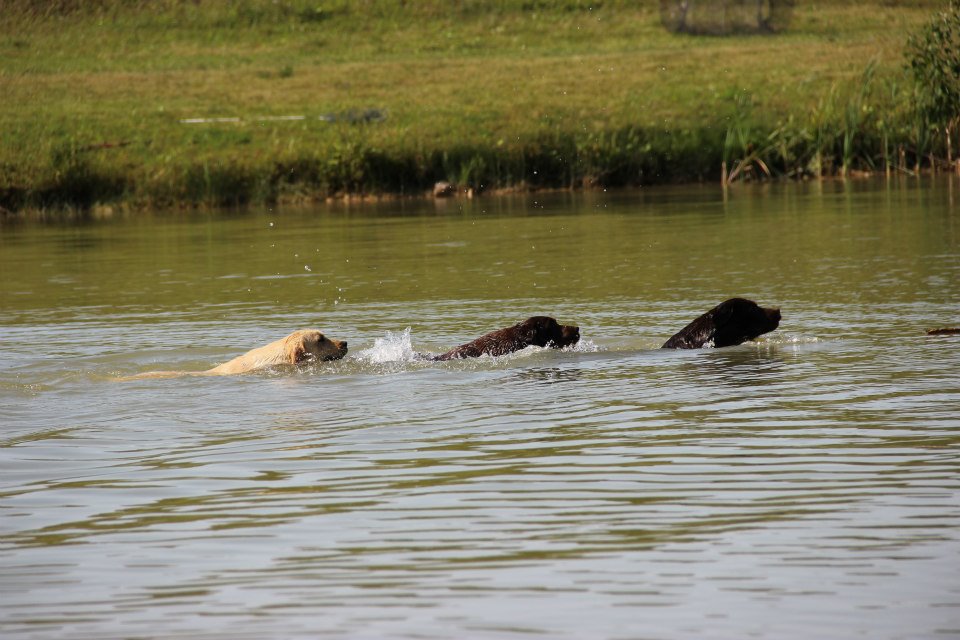 Kennel "Medeinė" is involved in Fédération Cynologique Internationale, FCI. Also, we are members of Lithuanian retrievers' lovers club and Šiauliai Dogs' lovers club. "Medeinė" is well known not only in Lithuania, our dogs are widely spread into other countries of Europe too.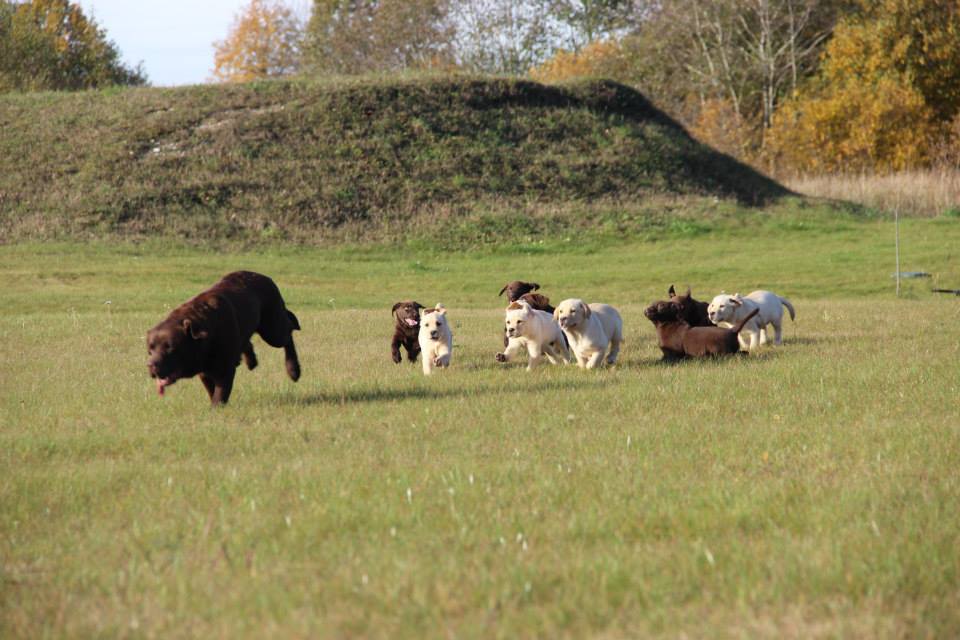 Our puppies go to their new homes not younger than two months old, with FCI/LKD pedigree document, mikrochip, EU pet passport, vaccinated, a few times dehelmined according to their age. We sign a dog's disposal contract, by which new owners promiss to look after a dog carefully and vaccinate periodically.
You will always see calmness, unconditional trust, and friendship in your labrador eyes.These puppies will make you happy in your everyday life: they can be good helpers at hunts and a perfect leaders at dog shows. A good health is inherited from their parents, which have all clinical elbow's and eyes researches.We provide information about *choosing the most suitable dog for you, *elementary knowledge for the owner, * training lessons, *preparing for the dog shows.